Things you should know about our practice
To make sure you get the best out of your appointments please read the following information.
Opening Hours
Our clinic opening hours are Monday to Friday | 8.30am and 5pm.
Galangoor clinics are closed on Weekends and Public Holidays
After Hours Assistance
You can visit your local hospital if you need after hours assistance. See the details on our Contact page.
Always remember, in the case of an emergency – Dial 000 or go straight to your nearest Hospital Emergency Department.
Making appointments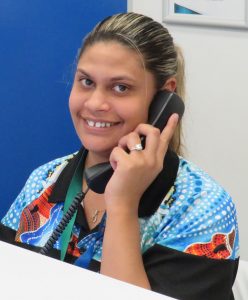 Appointments can be made in person or over the phone. You'll find the numbers for each of our clinics on the Contact Us page of this website.
We will make every effort to accommodate your preferred time. If you have a preferred practitioner that you would like to see you can also request this at the time of making your appointment.
Longer consultations are available if needed. If you have multiple issues to discuss or a complicated health issue, please ask for a long appointment when you call, so that we can allocate sufficient time for discussion with our healthcare practitioners.
New patients will need to complete our New Patient form.
Keeping appointments
When you first arrive for your appointment, please make sure you advise reception. They will ask you for identification. Correct patient identification is vital for patient safety and the maintenance of confidentiality.
If you are unable to attend a scheduled appointment please phone us and let us know.
Updating details
You can help us by ensuring all your contact details are up to date. It is important that you always keep us informed of any change to your details, including your preferred telephone number, so that we are able to contact you if needed.
When you make your next visit please take the time to provide reception staff with your updated details so that your medical records remain current.
Walk-ins
We do accept walk-in appointments, however booked appointments and emergencies will always take first priority, and waiting times may vary.
Staff will triage patients to cater to their immediate health needs at presentation time.
Fees & Billing Arrangements
Galangoor is a bulk billing practice. When you come in for an appointment, please be sure to bring your Medicare card, health care card, pension card and/or DVA card.
There is potential for out of pocket expenses/cost to a patient when referred for consultation with medical specialists or other health services.
While our GP and clinic staff may be able to assist with this information, it is always best to check with the supplier of these services prior to presentation.
Contact with our clinics
Our doctors are usually with patients during the day. If your phone call is of a clinical nature, you may choose to speak with the practice nurse. Otherwise a detailed email message will be sent to the doctor or practice nurse to follow up.
In an emergency, your call will always be put through to a doctor or nurse.
Home Visits
Home visits by GPs, our community nurses and Aboriginal health workers are available to persons who may have significant difficulty in coming to our clinic.
We also follow up GP prescribed care treatment plans with home visits at times to suit you.
If you feel unable to come into our service, contact reception for more details or speak to one of our clinicians when you next visit.
Transport Service
Transport is available for eligible patients who are unable to arrange their own transport and who meet the current transport policy. Please ask reception when making an appointment, about eligibility for transport.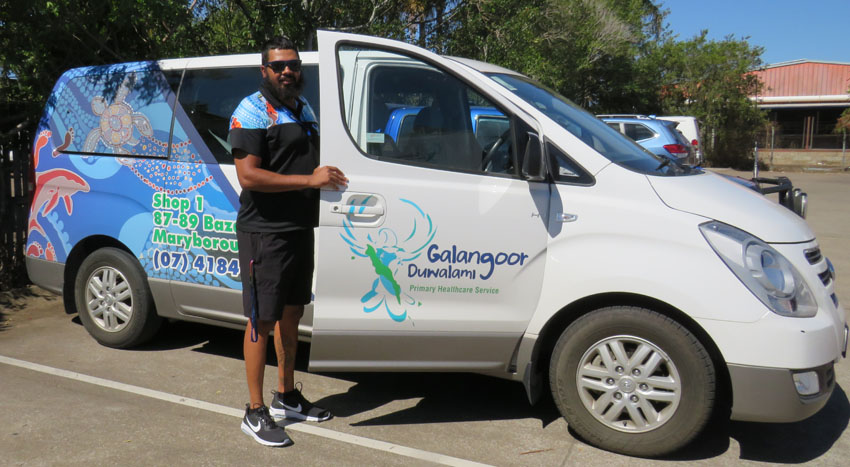 Our team asks that clients always try to book transport at least 24 hours in advance, this enables the transport team to plan their run ahead of time.
If any patient repeatedly fails to show up (without cancelling) when our transport driver arrives to collect you, transport may be discontinued. We understand that unforeseen circumstances and emergencies can arise, but our staff's time is valuable and so are our Doctors' appointments – so it is essential that you let us know.
Interpreter Service
An interpreter service is available for those patients who may require assistance. If you need an interpreter please speak with our reception staff when making an appointment, and arrangements will be made with an interpreter to assist you.
Reminders & Recalls
Our practice is committed to preventative care. Your doctor will seek your permission to be included on our reminder system. From time to time we may issue you with a reminder notice offering preventative health services appropriate to your care. If you do not wish to be part of this system please let your doctor or reception staff know.
There may be times when you are contacted by our clinic and asked to attend an appointment. This is usually to discuss test results or specialist responses. Patients contacted as part of a recall are strongly advised to attend follow-up appointments.
Results of tests or procedures
All patients are required to make an appointment with the doctor for test results, referral requests and repeat prescriptions. There are no exceptions.
Giving results in person is the safest medical practice. We apologise for any inconvenience this may cause and ask for your co-operation.
Your medical records
Your medical record is the property of our clinics. We want to ensure that you can continue to get properly looked after if you move to another doctor so we will do our best to transfer your records quickly once we have your written consent to do so.
To get a copy of your medical record, or any part of it, we need to check your identity and get consent from you, preferably in writing. Your doctor is able to discuss your medical record with you and can authorise a copy of your records.
Unacceptable behaviour
All patients are expected to behave in an acceptable manner. Aggressive behaviour, verbal and physical abuse or threats towards our staff will not be tolerated and may result in you being asked to leave the premises. In extreme cases we may contact the Police.
In the case of a repeat offender, the patient will no longer be seen at our clinic.
We believe that patients have a right to be heard, understood and respected, and work hard to be open and accessible to everyone. Occasionally, certain behaviour or actions of individuals using our Practice may make it difficult for us to deal with their issue or complaint. In a small number of cases that behaviour becomes unacceptable because it involves abuse of our staff or our process.
Types of behaviour that would be found unacceptable are:
Threatening or abusive language involving swearing or offensive remarks.
Intimidating behaviour or shouting.
Any physical violence towards any member of the Primary Health Care Team or other patients, such as pushing or shoving.
Derogatory racial or sexual remarks will not be tolerated within this practice.
Offensive sexual gestures or behaviours.
Malicious allegations relating to members of staff, other patients or visitors.
Persistent or unrealistic demands that cause stress to staff will not be accepted. Requests will be met wherever possible and explanations given when they cannot.
Wilful damage to Practice property.
Refusal to adhere/agree to the Practice policies.
All our staff are dedicated to helping you, and you will be treated with courtesy and respect at all times. In return, we ask that you and anyone that you bring with you to the Practice treat our administrative and clinical staff with the same courtesy and respect.